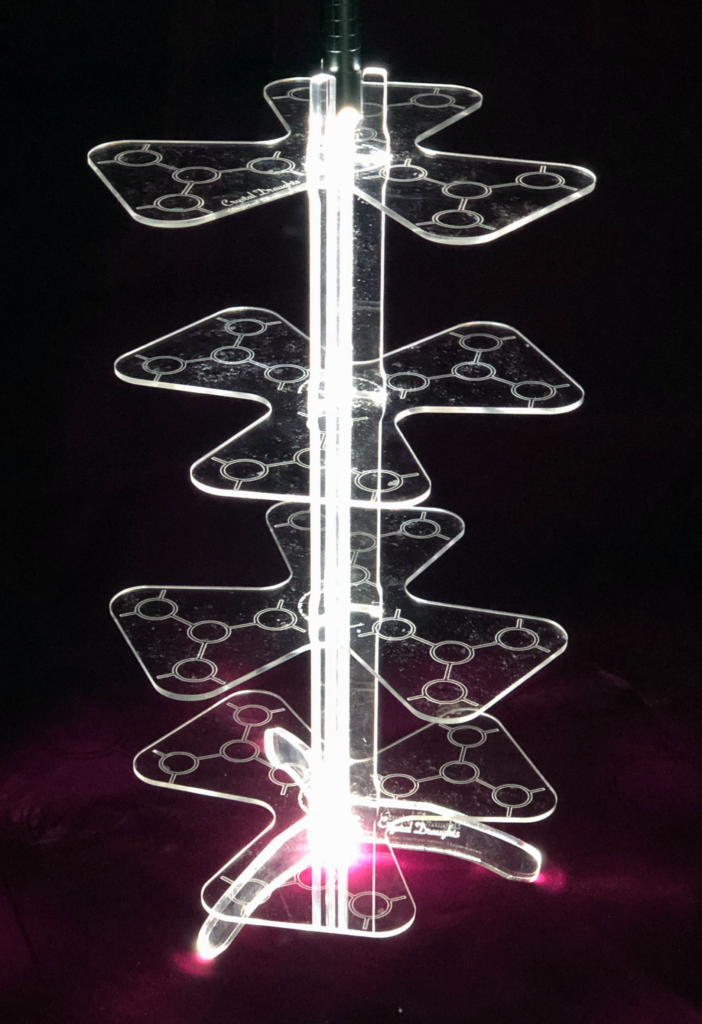 Crystal Draughts has a "molecular" game board. It's beautiful and simple to play. You can play multiple different games on this game board.
Create a fractal game space by joining three game boards together.
The most recent game manual is here. The Crystal Draughts ebook manual download is here.
Roll Crystal Draughts dice here.
Three-game dice is here. Nine-game dice is here.
The Alpha Beta Gamma Die chooses from among three axes to determine a move by direction.
CRYSTAL DRAUGHTS IS AVAILABLE NOW!